September 8, 2021
No Limits Mediterranean Futsal Cup: Schedule Announcement
The Confederation of Independent Football Associations (CONIFA) are pleased to announce the schedule for the forthcoming 2021 No Limits Mediterranean Futsal Cup.
The six-team tournament, sponsored and supported by Schiermacher Outfitters and Precision as well as the Government of the Principality of Seborga, will take place in Sanremo, Italy on Saturday, September 11.
The tournament forms part of a socio-cultural exhibition that CALCI: Comunità Resilienti will hold in the area between September 9-12 in which the stories and shirts of teams from around the world will be exhibited, including that of those participating in the competition.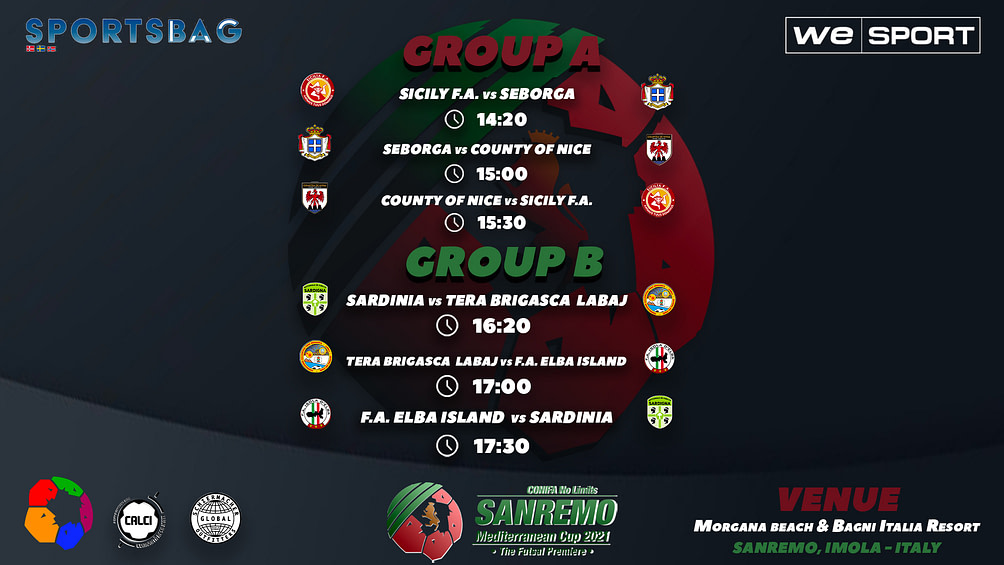 Teams – four from within CONIFA and, by special invitation, two from outside – have been divided into two groups of three in what will be the first futsal tournament for senior national teams in the alternative world to FIFA and the Fútbol Sala.
Group winners will progress into the final with both second place teams going on to compete for third and fourth place respectively. The teams finishing in third will, in turn, play-off for fifth and sixth places.
The tournament will be live streamed around the world thanks to WeSport, official media partners of the tournament, while extensive coverage will appear via CONIFA's social media platforms.